Radon System Installation: Fox Den
Check out this radon mitigation system that we installed for our clients in the Fox Den neighborhood in Knoxville, TN.
---
Radon Mitigation System Installation:
Fox Den
---

Pre-Installation Radon Levels
​​​​​
5pCi/L
---
Pre-Installation Outline
Because this home has a fairly large footprint, we wanted to position the suction pipe in a location to maximize the potential for suction below the slab. To do that, we located our suction pit near the main waste stack in the utility room. This gives us the best chance to gain suction in the loose soil around the pluming pipe, which extends to the opposite side of the home where the basement bathroom is located.
Installing the system on this side of the home also would give​ us the ability to mount the fan and exterior piping on the rear side behind some shrubs. This would keep the system hidden from view.
Here is the design outline that we submitted to the client: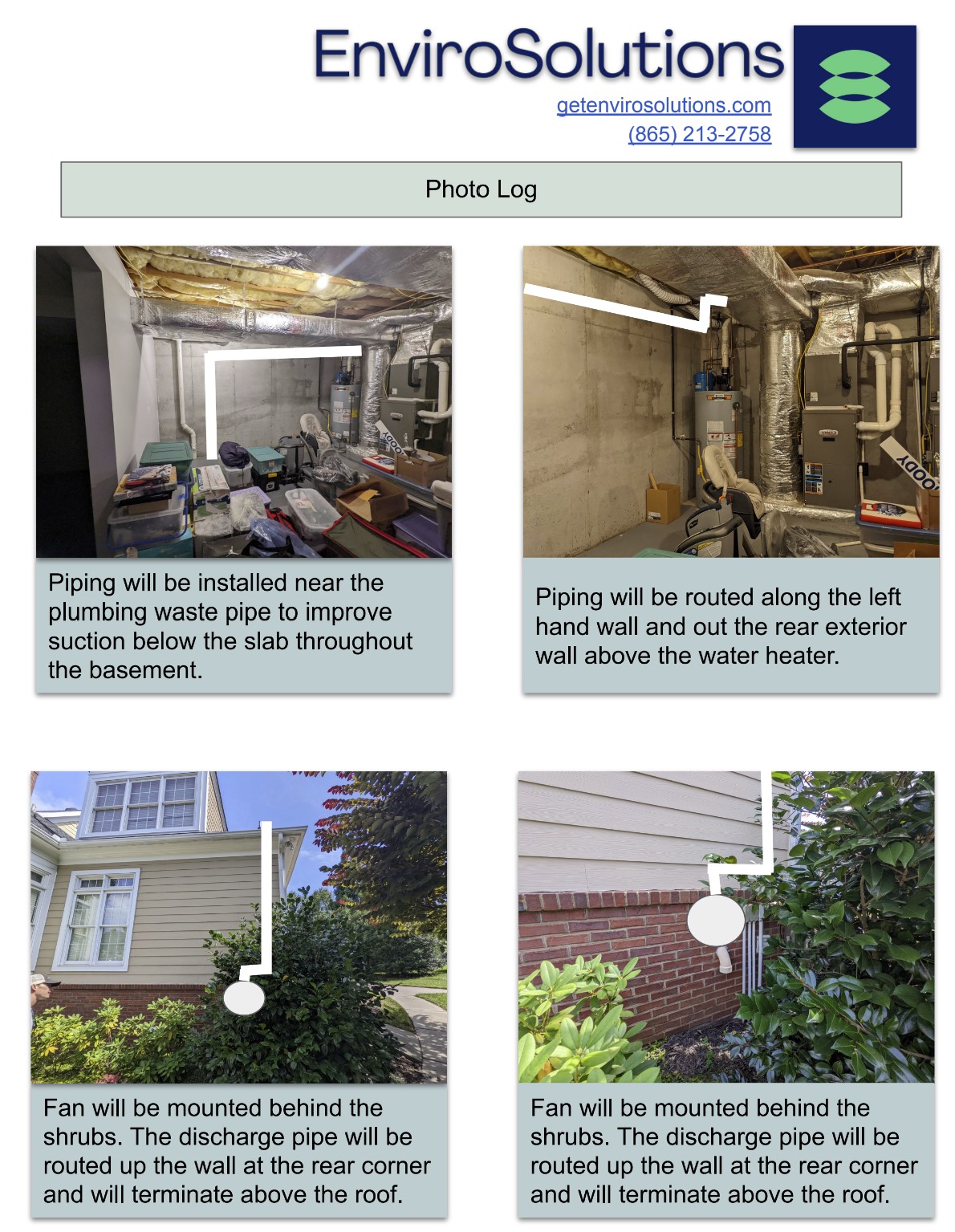 ---
System Installation
This system went in as expected. There is a good gravel base below the slab, which will allow for proper air flow (suction). We also stayed close to the plumbing waste piping to facilitate air movement to the opposite side of the slab.
We performed smoke testing on the opposite side of the home after activating the system and verified that we have suction throughout the entire footprint of the slab.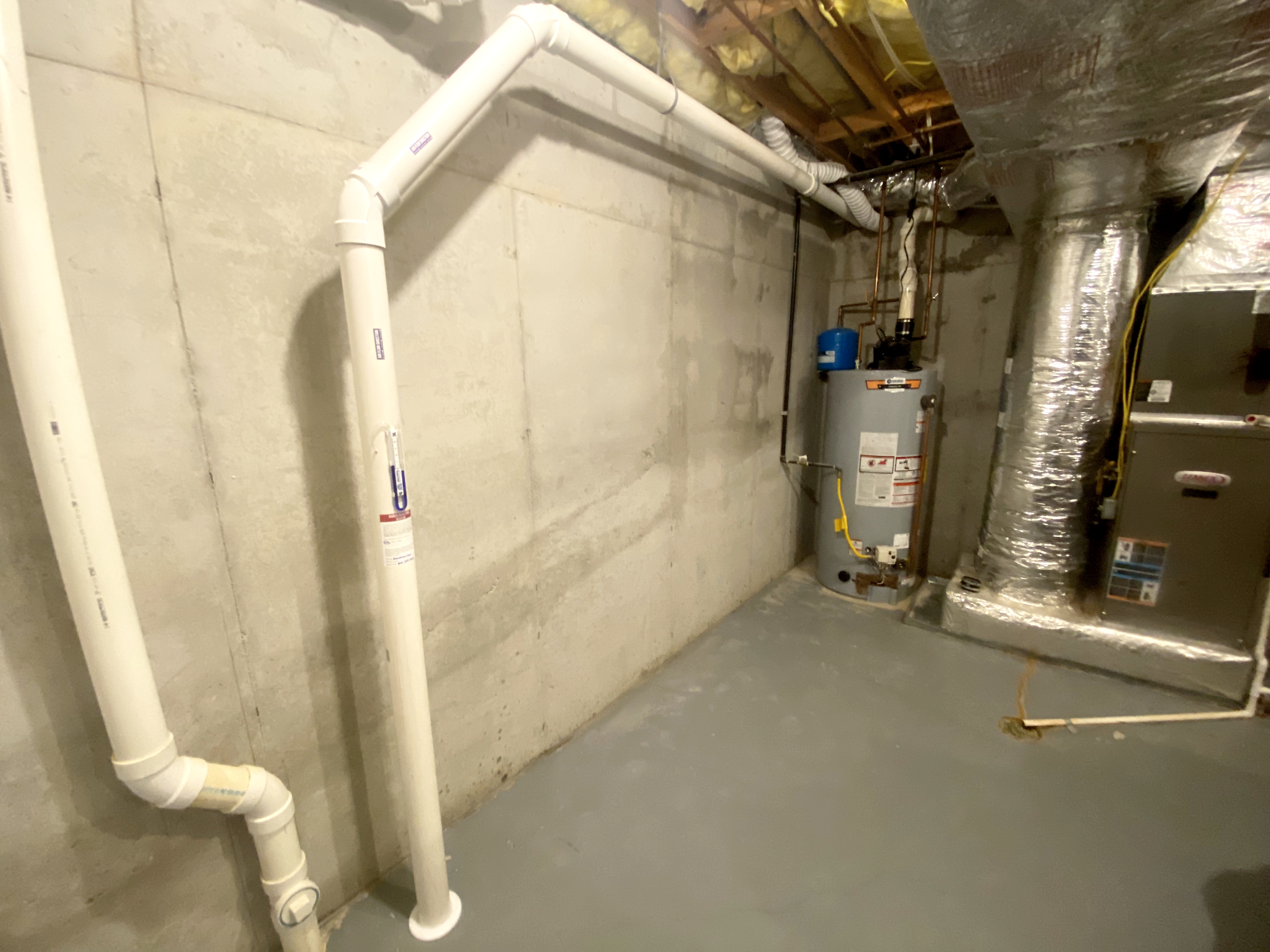 Our fan system tucks neatly behind the shrubs, keeping it out of view (for the most part).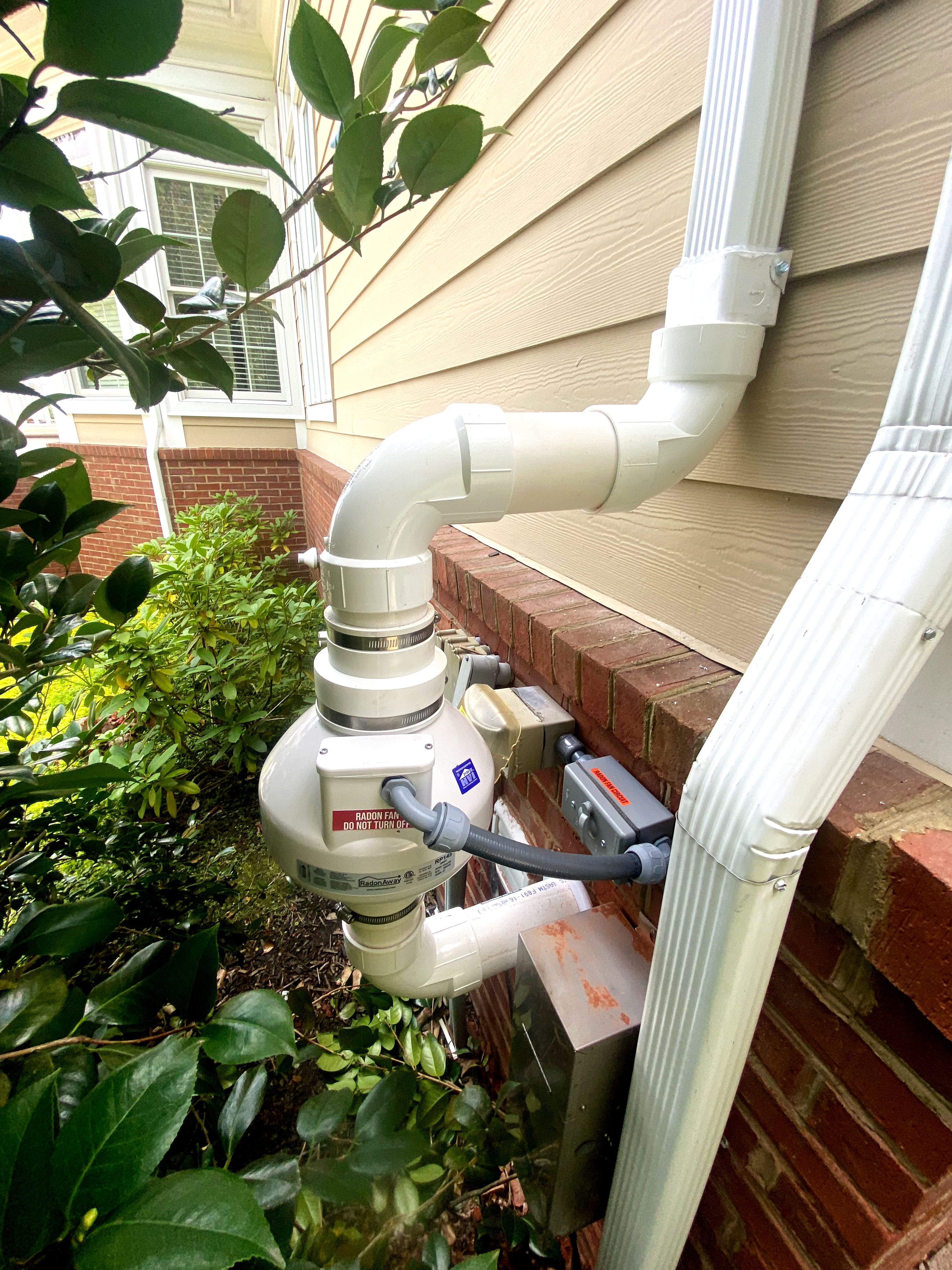 Above the fan, our discharge piping changes to gutter downspout material. This will match the existing downspouts, making the system look similar to the existing building components.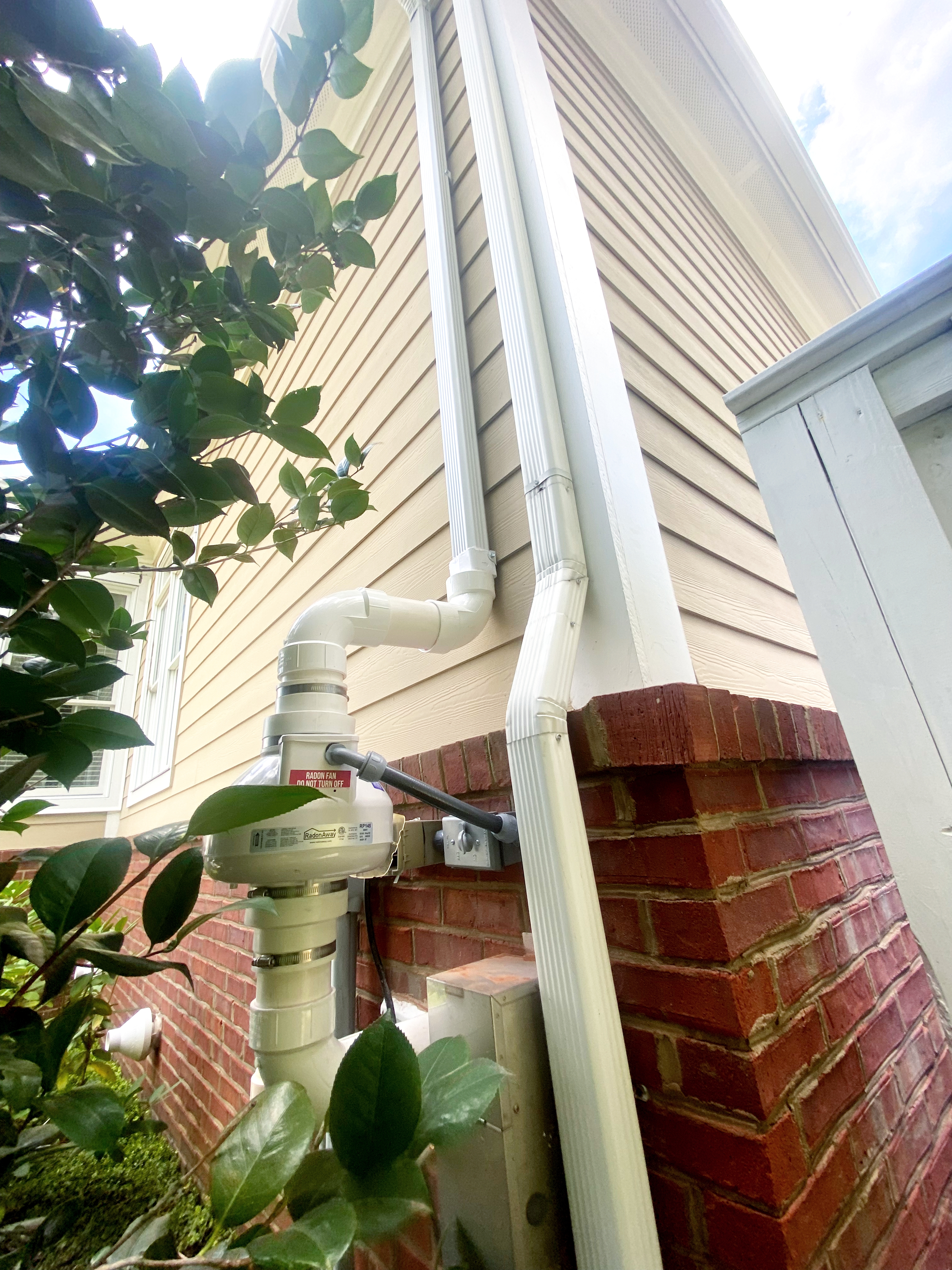 ---
Post Installation Radon Levels
Testing is currently in progress. This page will be updated when the radon monitor is retrieved.